Elevate your everyday.
Our Kombucha is deeply rooted in the nuanced flavours of tea, hand-brewed and fermented the traditional way. You know, without all the sweeteners, artificial flavours and weird chemicals. The result? Kombucha that's as interesting and complex as the people who drink it.
What's our secret?
We don't need tons of chemicals to make our brew taste great. Just hand-picked tea, water, raw organic sugar and starter culture. Oh, plus years of booch brewing mastery. That's our secret to bold and complex flavours with tannins, acids and mouthfeel that takes authentic Kombucha to the next level.
Winemakers know grapes, beer brewers know hops. Our brewers know tea leaves and how to create a non-alc drink you'll reach for first in the fridge.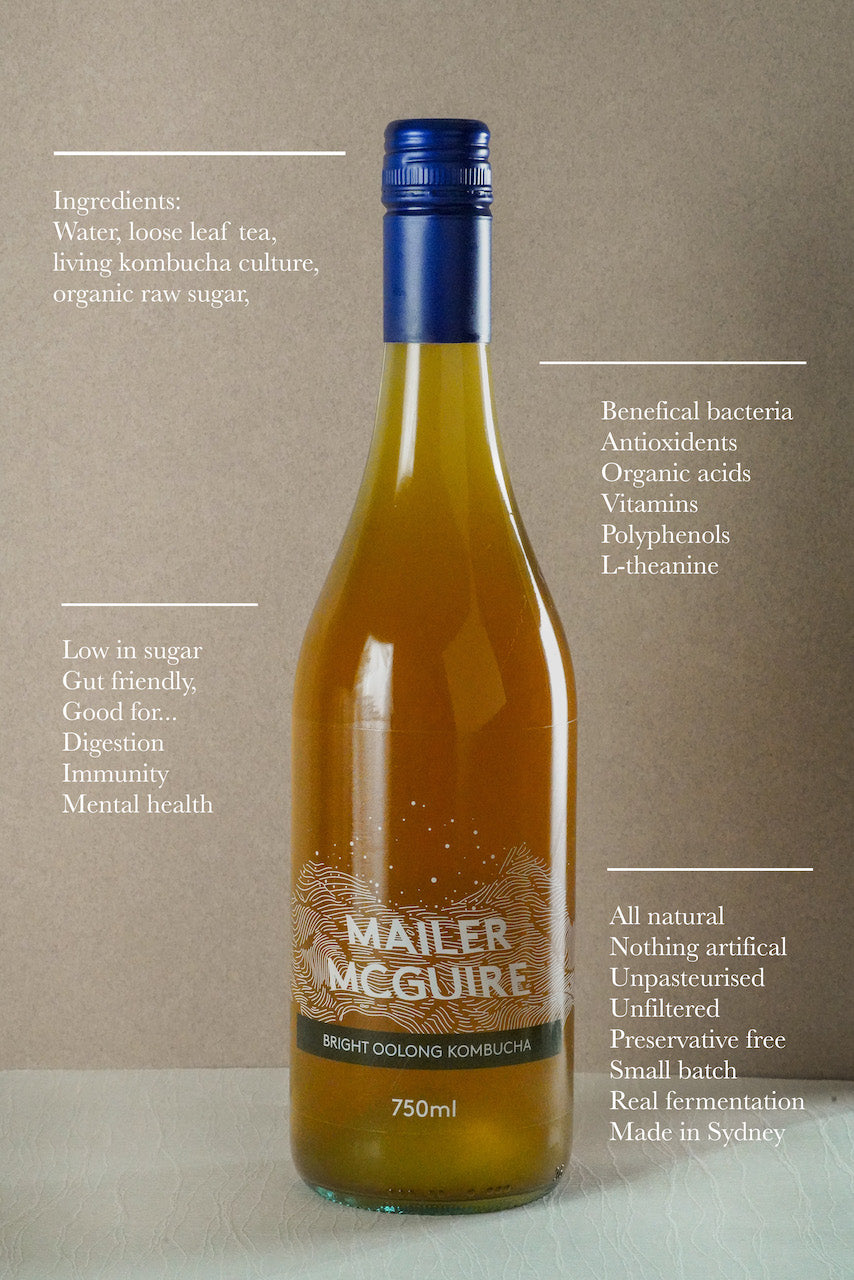 Cheers to good health...
✓ Our kombucha is unpasteurised and alive with gut friendly cultures.
✓ Naturally lower in sugar, without using sweeteners such as stevia or erythritol. All natural containing only real ingredients and no preservatives. 
✓ High in healthy acetic acid, antioxidants and polyphenols that can help boost the immune system and lower the risk of disease.
✓ Includes L-theanine, an amino acid that is known to promote relaxation and reduce anxiety and stress.
What drinkers are saying
"The best kombucha on the market, so tasty! Was also delivered promptly and the owners are so nice."

Kombucha Taster Pack

"We loved them – especially the French Earl Grey which is honestly one of the best drinks let alone kombuchas I have tried."

French Earl Grey Kombucha
All natural.

Complex flavours.

Good for gut health.

100% recyclable packaging.